Prof. Dr Alberto Estévez
Universitat Internacional de Catalunya, Spain
Alberto T. Estevez (Barcelona, 1960) is an Architect (UPC, 1983), Architecture Ph.D. of Sciences (UPC, 1990), Art Historian (UB, 1994), Art History Ph.D. of Arts (UB, 2008), with professional office of architecture and design in Barcelona (1983-today), creating a large number of projects and works.
He has taught at different universities in Barcelona and Vienna until founding the ESARQ, the School of Architecture of the Universitat Internacional de Catalunya (UIC Barcelona, 1996), being its first Director (1996-2005). He is currently Chairman-Professor of Architecture and the Vice-Chancellor/General-Manager of UIC Barcelona.
He also founded the Biodigital Architecture Master & PhD Program and the Genetic Architectures Research Group & Office (2000-today), with the first Digital Architecture (Fab)Laboratory in a Spanish School of Architecture, and with the world's first real Genetic Architecture Laboratory where, for first time in the history of architecture, geneticists are working together with architects, with architectural objectives, in a real application of genetics to architecture. He has written more than one hundred publications, articles and books, and has participated in a very large number of exhibitions, congresses and conferences around Europe, America and Asia.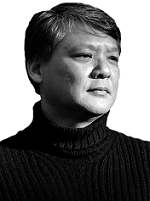 Prof. Mário S. Ming Kong
University Lisbon, Portugal
Mário Say Ming Kong holds a PhD in Architecture in the field of Design and Visual Communication at the Escola Técnica Superior de Arquitectura in Barcelona - Universidad Politécnica de Cataluña (ETSAB-UPC) with post-doctoral studies at ETSAB-UPC, a Master degree in Architecture from FAUTL. He is currently Professor with Aggregation of FA-ULisboa, Guest Professor at ESELx and at the Master Course of Art at FBA-ULisboa. Previously he was a lecturer at the University Lusófona (U.L.H.T.) and the Universidade Independente, respectively in the departments of Urban Planning and Architecture. In 2000 he was the coordinator of the first year of the Urban Planning Course at U.L.H.T. In 1998, Regent of the discipline of Design / CAD / Geometry in U.L.H.T.
He has participated in scientific research studies and consultancy work for external entities. He has carried out publications, communications and training courses in order to disseminate the results of his research activity and teacher in national and international universities.
His main fields of research are: "Harmony and proportion in the representation between the West and the East" and "Architectures in Paper and Sustainable Materials with its application in the Plasticity of Paper in the Creative Process of Architecture, Urbanism and Design" applying concepts of Origami and Kirigami to materials such as paper and bamboo.

Prof. Dr. Diogo Ribeiro
Polytechnic of Porto, Portugal
Diogo Ribeiro is Adjunct Professor at Polytechnic of Porto – School of Engineering (ISEP-IPP) and holds a Bachelor in Civil Engineering (2002), a Master in Structural Engineering (2005) and a PhD in Civil Engineering (2012), all from the University of Porto. He is Director of the Bachelor course in Civil Engineering of ISEP (since 2014) and Director of the Postgraduate Programs in BIM Coordination (since 2019) and Prefabrication in Concrete (since 2020). He is a regular invited teacher on Civil Engineering master and postgraduate courses on University of São Paulo (Brazil) and Federal University of Ouro Preto (Brazil). He is also specialist in Metrology by the Portuguese Order of Chartered Engineers (2018) and Integrated Member of the Institute of R&D in Structures and Construction (CONSTRUCT). His main research interests are related to remote inspection, computer vision, artificial intelligence, automatic calculation of structures, Building Information Modeling (BIM), digital construction, digital railways, railway infrastructures, structural testing and experimentation, model updating and validation, and damage identification. Diogo Ribeiro was coordinator or researcher in more than 20 R&D projects funded by the industry, FCT and EU programs in the field of railway infrastructures and digital construction. Recently, he was co-Editor of the Springer Books "Industry 4.0 for the Built Environment Methodologies, Technologies and Skills" and "Structural Health Monitoring Based on Data Science Techniques", as well as main Editor of the Springer Book Series "Digital Innovations in Architecture, Engineering and Construction". He was visiting researcher at Bauhaus Universität Weimar (Germany) and University California San Diego (UCSD) and was awarded with a Fulbright Grant for doctoral researchers/teachers by Fundação Luso-Americana and FCT (2016).